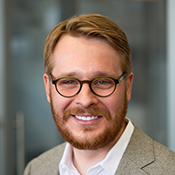 Raf Michalowski
CHIEF EXECUTIVE OFFICER
Leveraging his keen sixth-sense for opportunity, Raf is responsible for the overall strategic direction of the company.
Prior to the inception of Growlogics Media, Raf worked at Canrock Ventures, a seed-stage venture capital fund and incubator. While there, he helped manage and grow the fund's portfolio companies.
When he's not pondering what's next for Growlogics Media, he can be found playing poker.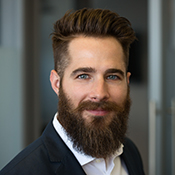 Marcus Arcabascio
CHIEF OPERATING OFFICER
Propelling ideas into actualities, Marcus is responsible for managing operation and marketing efforts for the existing portfolio of companies at Growlogics Media.
Prior to the inception of Growlogics Media, Marcus founded SEO Pledge, which was acquired by Didit; a full-service digital marketing agency.
When he is not scaling a marketing campaign, he can be found exploring a challenging ski run out west.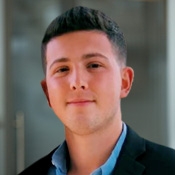 Zachary Lehrer
VICE PRESIDENT, BUSINESS DEVELOPMENT
With a background steeped in mastering the art of closing deals, Zachary is responsible for identifying new acquisition and partnership opportunities.
Previously, he worked in business development at CoastFi, a LoRaWAN gateway distribution company. While there, he was primarily focused on securing strategic partnerships with IoT network operators.
When not prospecting for new opportunities, he can be found practicing his game of golf.
Alain Vartanian
VICE PRESIDENT, GROWTH STRATEGY
Alain is responsible for identifying growth channels and researching acquisition opportunities for Growlogics Media.
Prior to joining Growlogics Media, Alain worked at the New York State Office of Information Technology Services where he managed and scaled VMS systems, HPE 3Par SAN, and Unix Servers.
When he is not researching new opportunities for growth, he can be found exploring and investing in burgeoning cryptocurrencies.